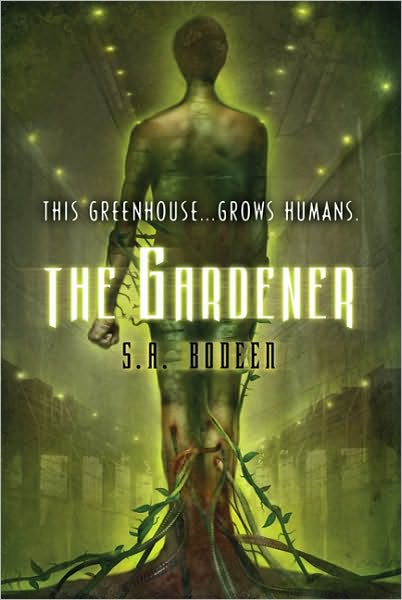 Have you ever heard the word
autotroph
before? Well, an autotroph is an organism that can generate its own food source, and that's what this novel is all about.
A group of scientists in
The Gardener
have become increasingly alarmed by the dwindling food supply. So, they've made it their mission to create human autotrophs - humans that are capable of making their own food - for when the inevitable food crisis occurs.
The main character, Mason, happens to meet one of the kids involved in this experiment, a mysteriously beautiful girl named Laila. Not fully understanding the experiment and determined to save her, Mason goes on an adventure-filled quest to figure out exactly what's going on at the laboratory that she came from, and just who "The Gardener" that Laila is so terrified of is. You'll be shocked when you realize "The Gardener's" identity!
The book presented an interesting concept (the food crisis) and had lots of plot twists that I didn't expect. It has a little bit of everything - dystopian themes, romance, mystery, and adventure. I'd recommend it to both boys and girls.
On another note...I only have TWO Book Award nominees left! They are Boys Without Names and Camo Girl. Do you think I can finish?! I think I can!!