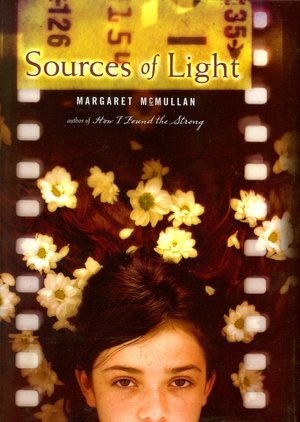 I was surprised by this book - to be totally honest, I did not read the synopsis before I started it, and I'm not sure what I thought it was about...but I did NOT expect it to be about the Civil Rights Movement in Jackson, Mississippi!
Despite surprising me with its subject matter, I really enjoyed this novel. It's about a girl, Samantha, who moves to Jackson, MS with her mother right in the middle of the Civil Rights Movement. Sam's mother works as an art history professor at a local college and soon starts giving lectures at another local, all black college. This spells trouble for Sam and her mother - Sam has trouble fitting in at school and has difficulty rationalizing what is going on around her and her mother's involvement in it.
Her mother's friend, Perry, gives her a camera (hence the title) and she begins to document what goes on around her through photos. She captures things that need to be seen and even finds some of her photos published in a national newspaper.
The novel has a good bit of action - fights, fires, voter registration riots, and even a murder - which really keeps the pages turning. I'd recommend this book mainly to girls (there are some kissing scenes and a young romance) who are interested in historical fiction.