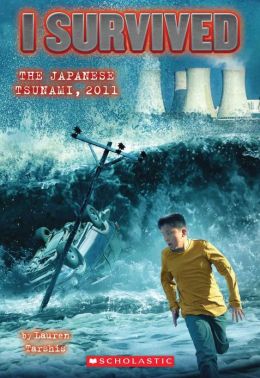 In the wake of his father's death, Ben, his younger brother Harry, and his mother, travel to Japan to visit his dad's brother, whom he calls
Ojisan
. Ben has not really dealt with his father's death in a healthy way - he's torn down photos of him, stopped playing basketball (which they used to play together), and essentially just tried to erase his memory.
However, disaster soon strikes Japan. During the massive tsunami, Ben is separated from his family, yet somehow manages to stay alive and make it to a local school for shelter. He realizes, that through all of this, he was thinking of his dad and things his dad had taught him. He would not have survived the tragedy without the memories of his father.
Just like all the other
I Survived
books, I know this will be a big hit in my classroom. The kids love these survival stories, and I like them because they also teach them about real-world events.